When you live in a landlocked state like Wisconsin, fresh seafood is not only a luxury, it is basically impossible. And personally, I don't find any of the freshwater fish appetizing compare to their ocean counterparts. The thought of nicely fried jumbo shrimp is simply salivating at any time.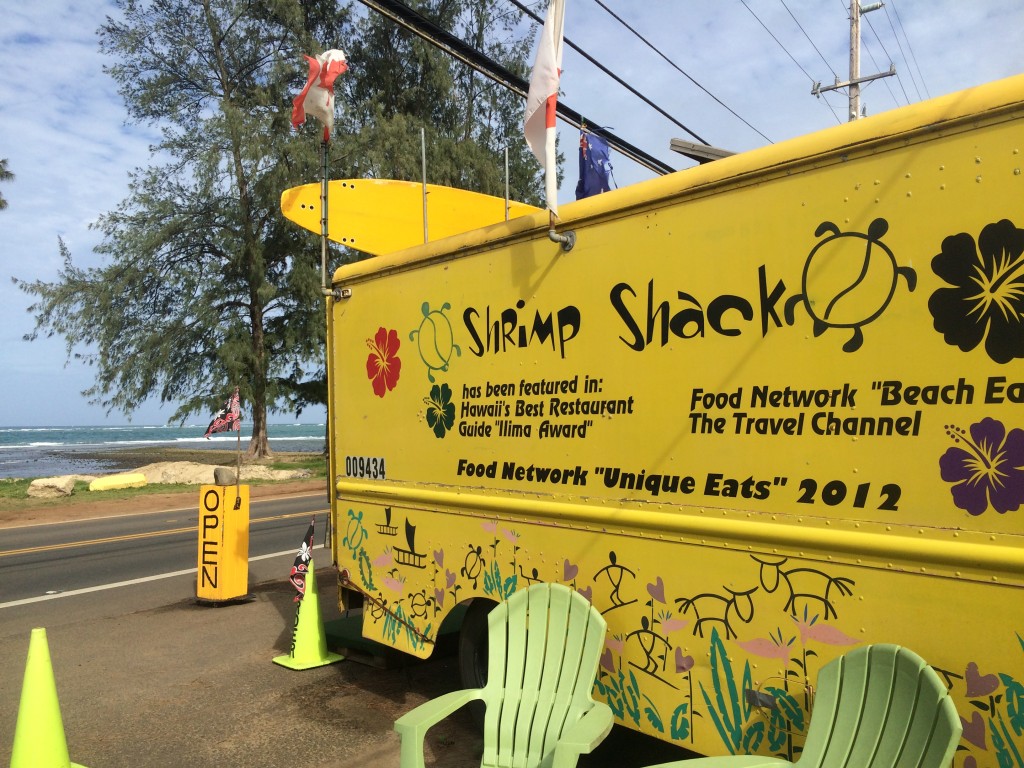 This Shrimp Shack has been featured at the Food network. One caveat: in the age of electronic transaction, they only accept cash. And- since it is a stand, you must also go into the nearby grocer for restroom.
Here is the what you find on the menu: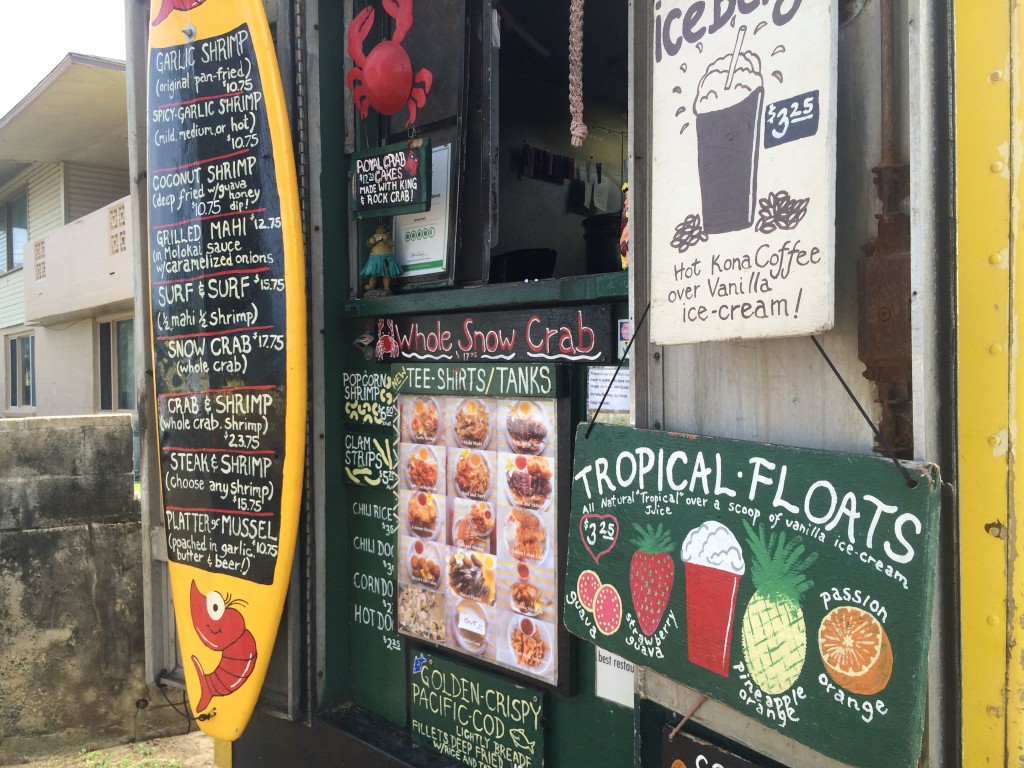 And what you get in the plate… it is… I must admit, not the healthiest food you will find. But definitely a very tasty treat especially since there are very little settlements between the Windward Coast and the Northshore. This is a nice stop.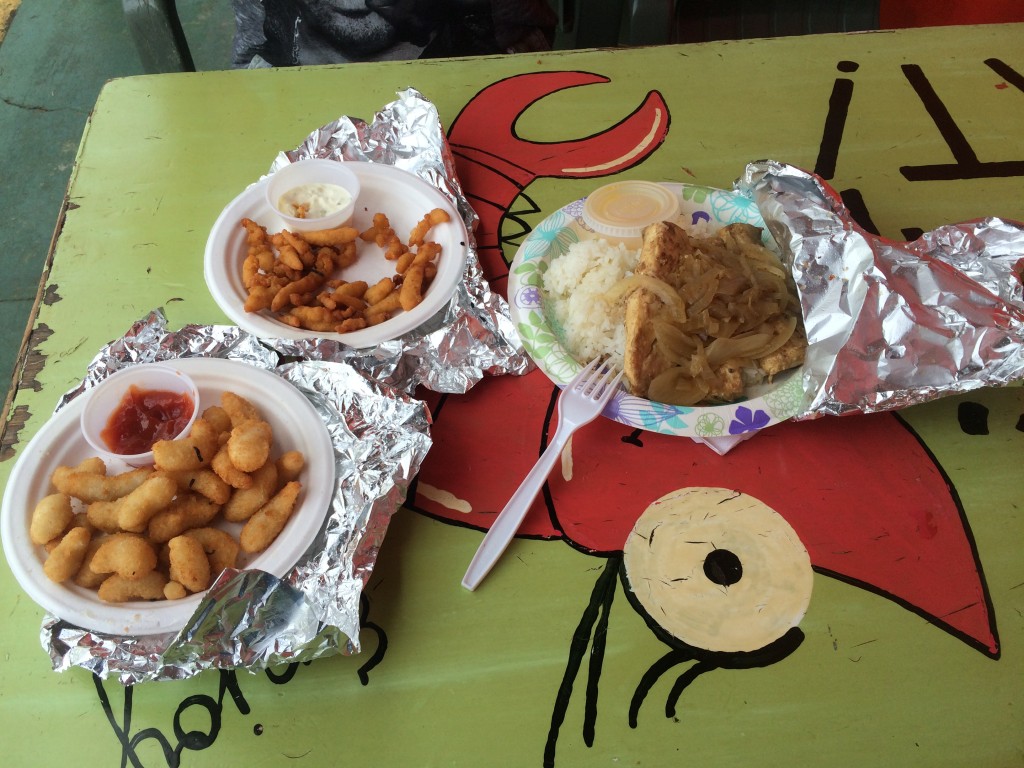 Score: 2.5/5 Stars from Blue Marine Artist