The island of Ambergris Caye (pronounce "key") started out as a sand bar from coral rubbles and coconut trees. Sand eventually grew and formed today's barrier reef island. A chain of barrier reef and island forms the largest reef system in the Western Hemisphere just outside of Belize.
And one of the best ways to travel between the main land and the islands is to take the water taxi- it can be a bumpy ride at times. But it is safe (you are traveling on the lagoon/reef shallow water this whole time). If the boat ever sinks, you'll be standing on the deck with your waist above water (possibly your knees to, depends on location), economic, and very scenic in my opinion.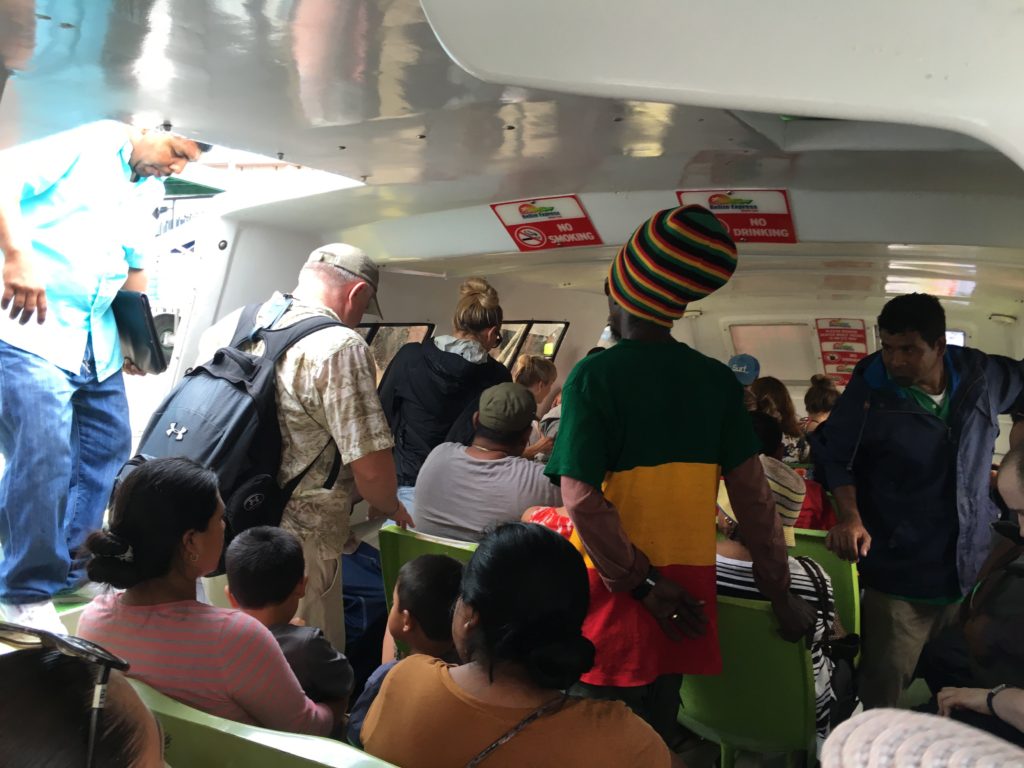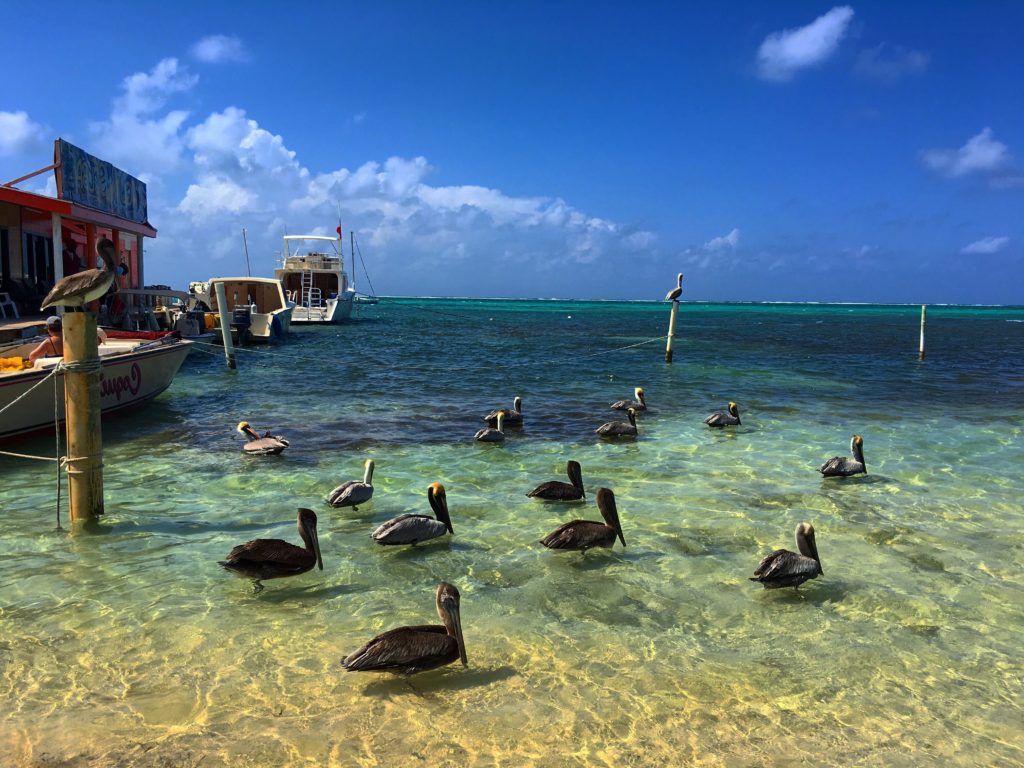 And finally when your feet are on the soft sands of the island- it's just time to let everything go- that's what the pelicans told me- they never worked a day in their lives and they get fed by the fisherman at the market everyday!