I feel really bad that a few clams had to die along the way in the past two years as I tried and retired my lighting, placement, water movement, and water parameter before having the recent success in seeing the clams thrive in my system.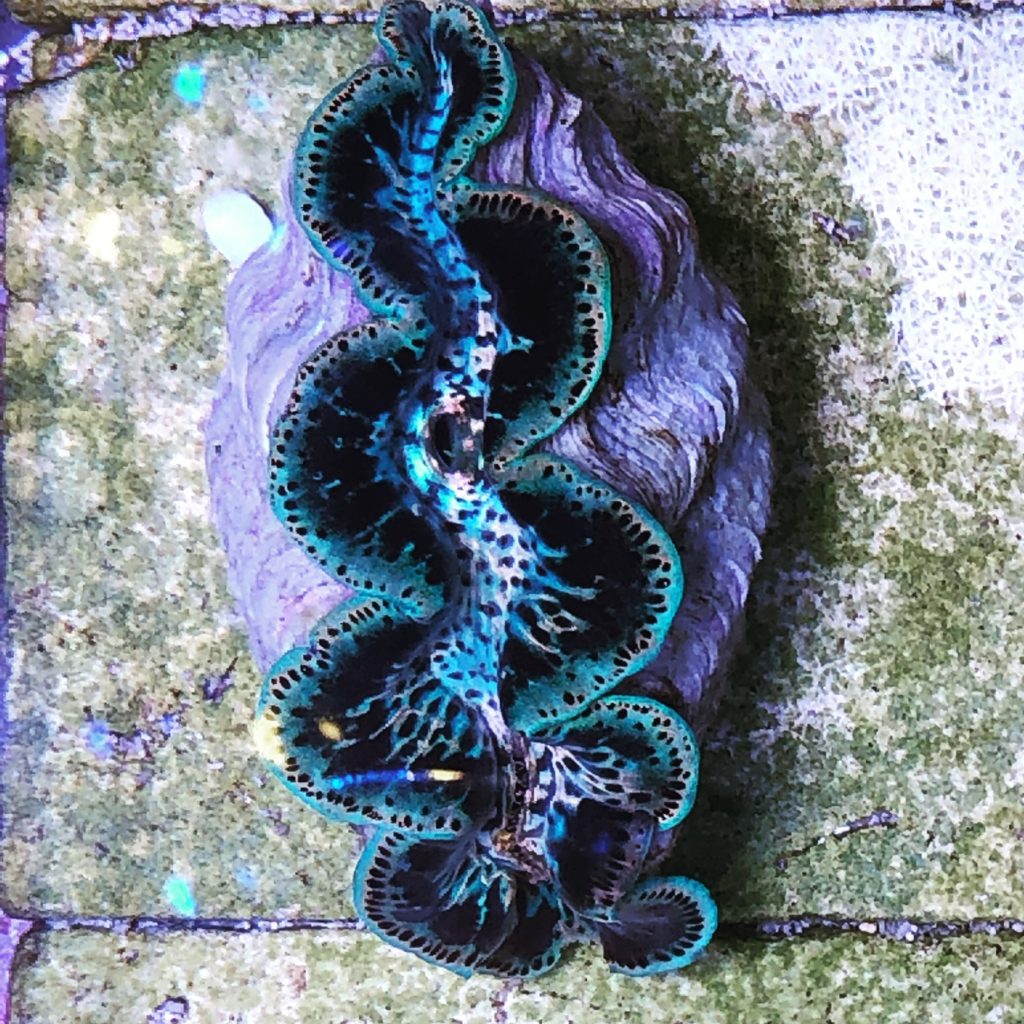 Above is a 3" Aquaculture's Tridacna maxima clam purchased from pacific east aquaculture. I fell in love with it the moment I saw its photo. This clam possess the dark, mysterious looking mantle speckled with bright turquoise and blue green colors along its syphon openings and the mantle edge. Notice the unique "eye" organs along the mantle's edge.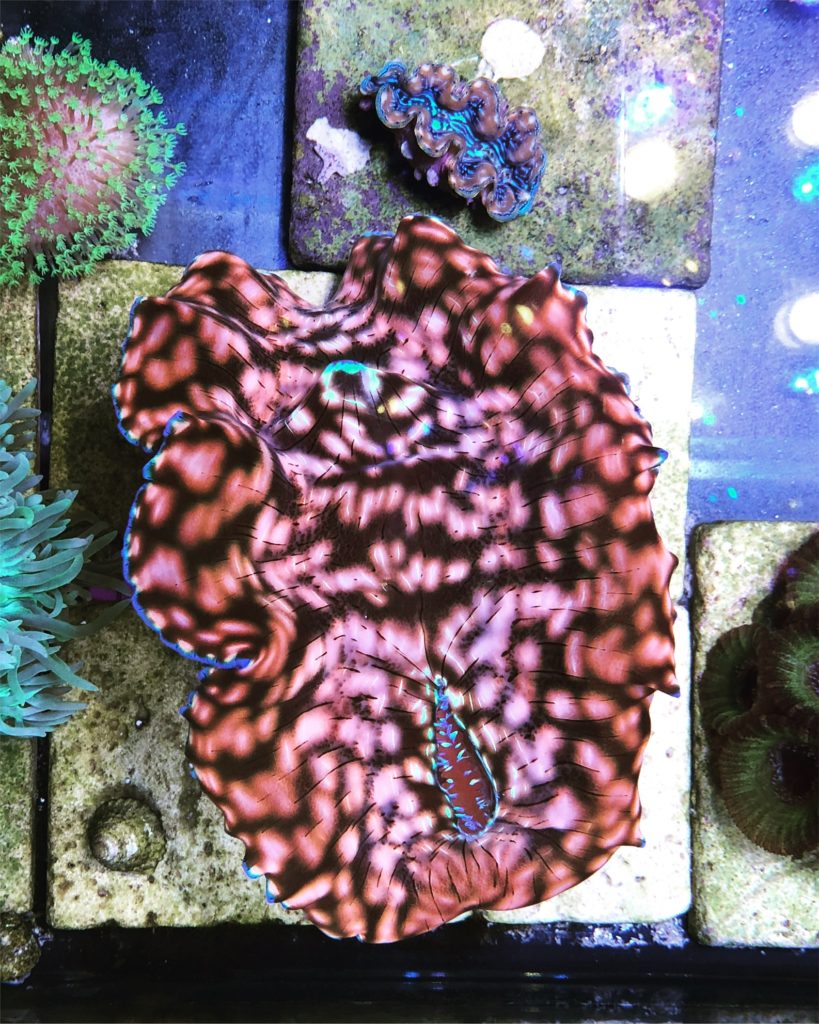 Above is a surprise to me. Bought this 4" Tridacna derasa clam from liveaquaria. What arrived was the exact same looking clam but a whole inch larger in measurement than labeled. I am not complaining but the surprise did leave me scrambling for space a bit. This clam took foothold onto the travertine tile from day 1 and has grown to 6" in the last month!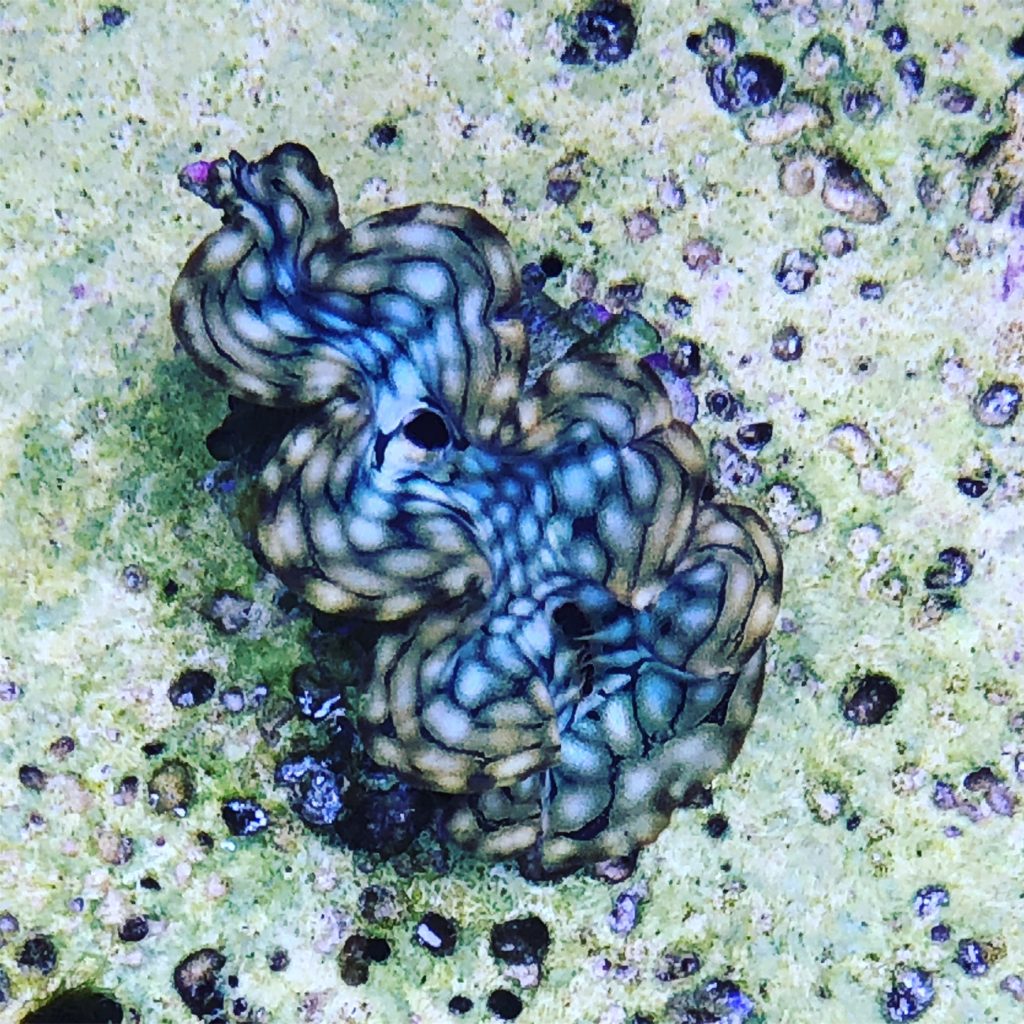 Squamosa will always be my first love. The reason why I get into this hobby in the first place. It was my visit to the Waikiki Aquarium over 15 years ago when I saw a giant squamosa in their display near the entryway at the time. I promised myself I need one! I did have a few along the way and some were with me for quite long. I wish this 2.5" cutie from Diver's Den will be here for a long time to come.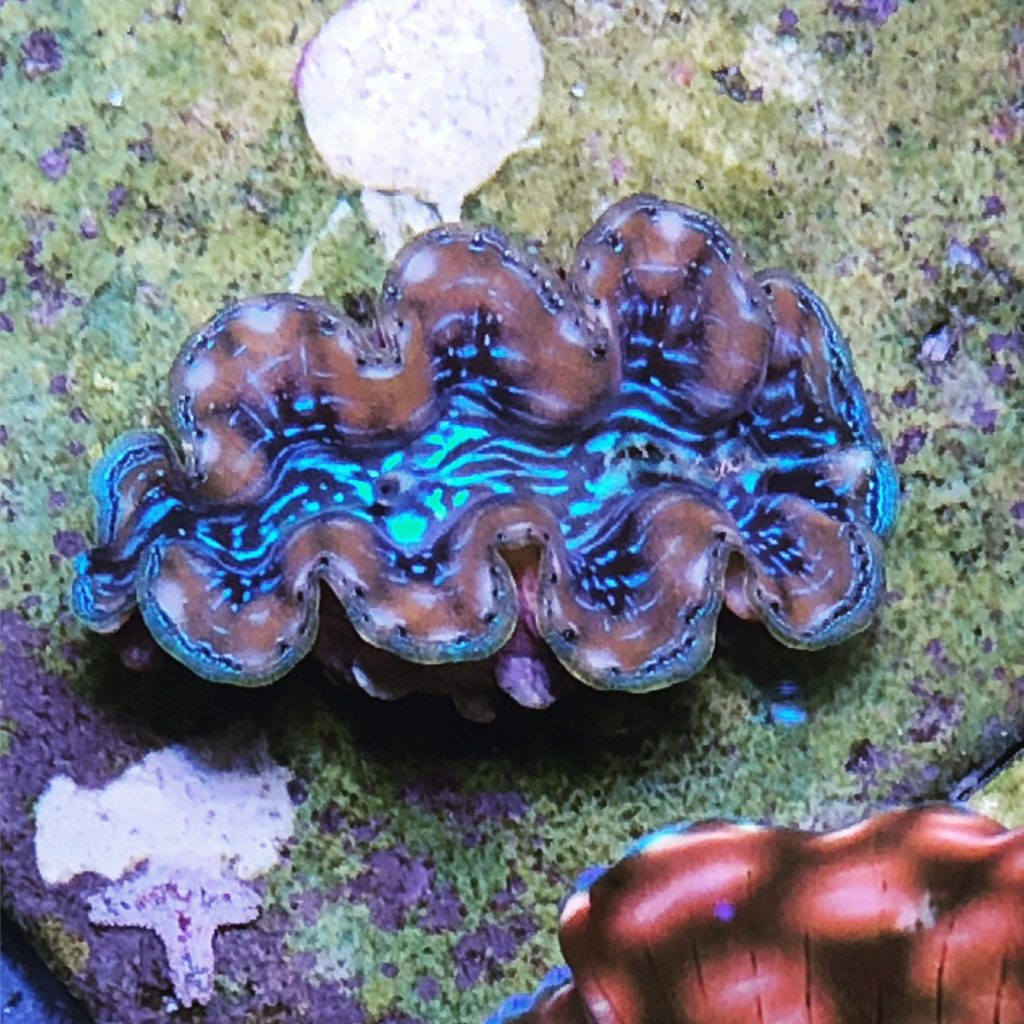 Lastly the mimosa clam. I don't thing this is the first hybrid clam I have received. But is certainly is the first "designer clam" sold as a hybrid. The mimosa clam is a hybrid of Tridacna maxima and a Tridacna squamosa. The hope is they will inherit the bright and beauty of maxima clam and the tough and hardiness of the squamosa.
In the coming weeks I will continue to hunt for more clams. And show the progress!