I love ramen and whenever I am on the road I like to explore all the different ramen stores. Ichiran of NYC is a self-proclaimed "best ramen in the world" store.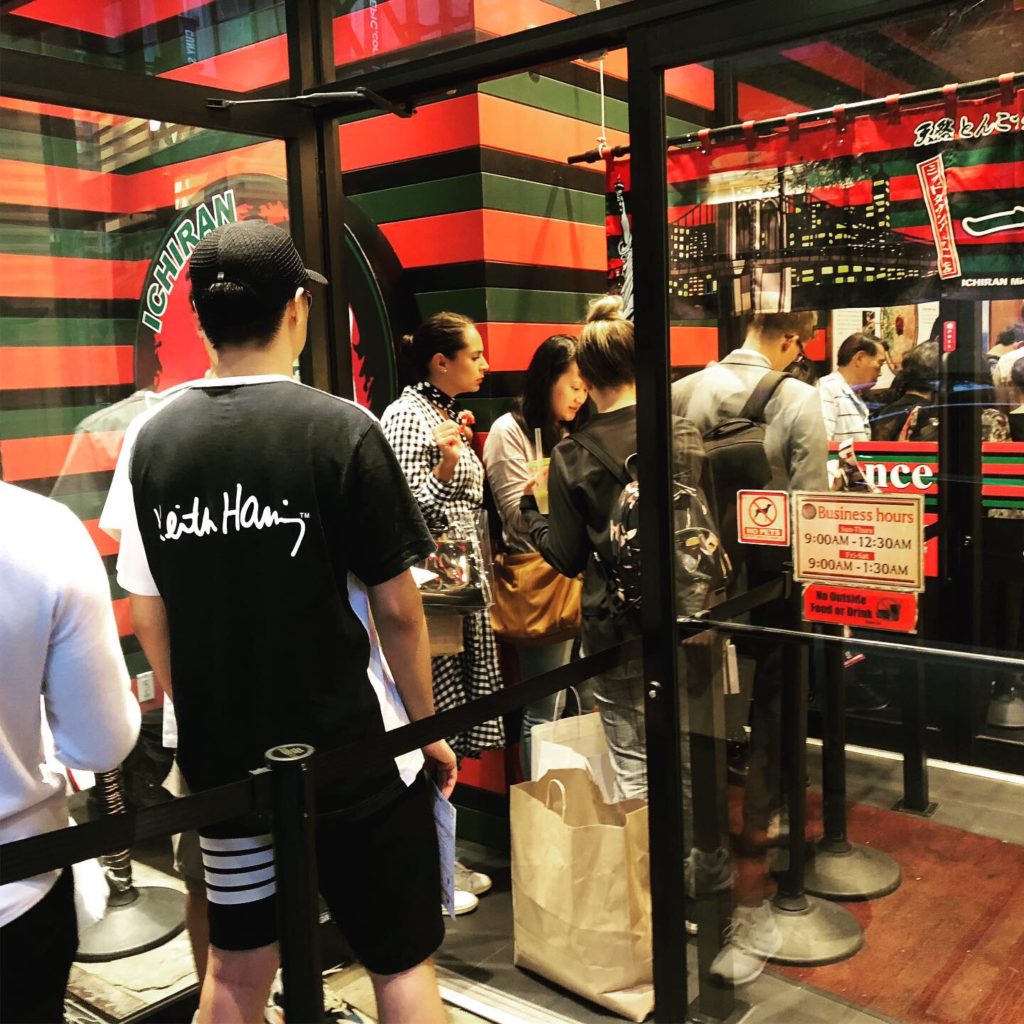 Luckily I arrived the store before the line began to pile. I arrived around 6pm and this is what it looked like at 6:30 on a weekday.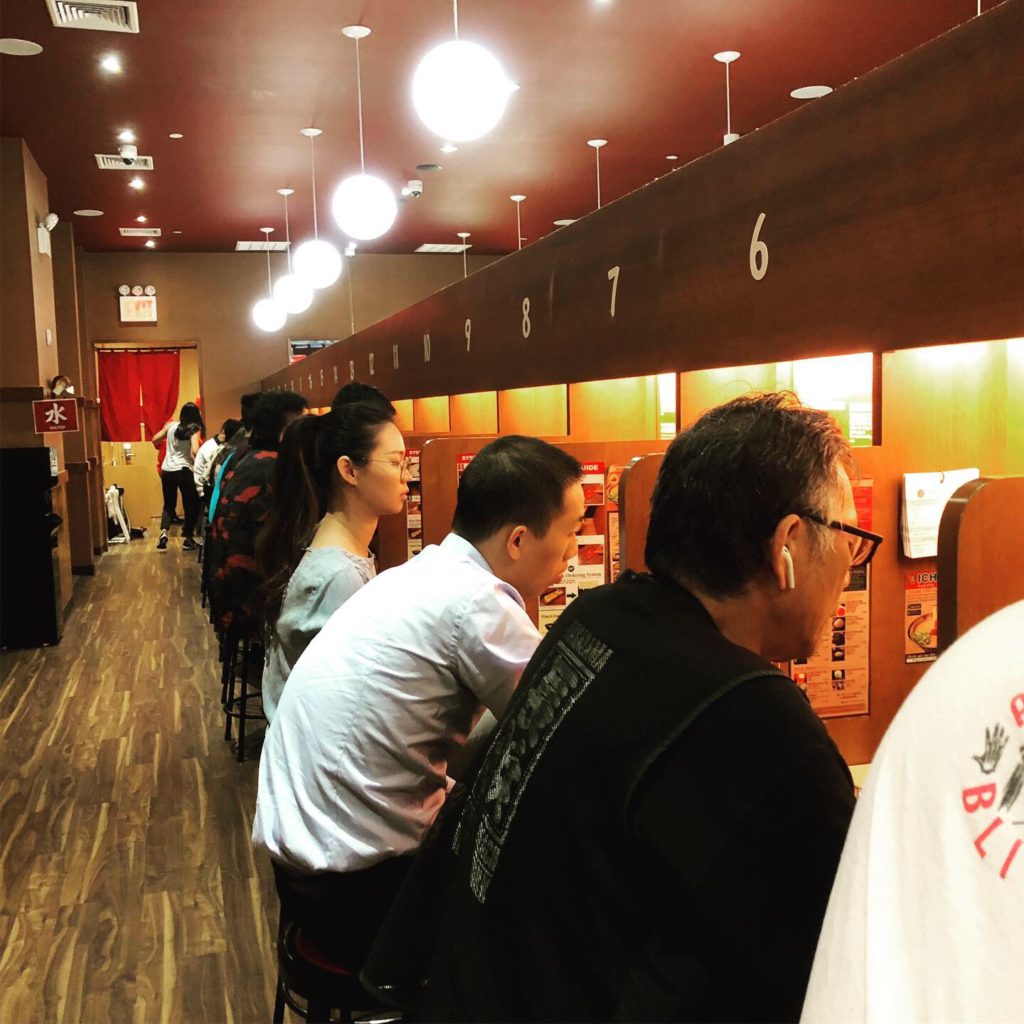 As you enter the store a host will direct you to an empty booth. The empty ones are indicated by a green light panel at the lobby. If you have company, I recommend not come here because not only it will be. Along wait for two open booths next to each other, even if you get to sit next it still is awkward with a wall between the two people. This place is really perfect for introverts who only want to eat and mind their own business.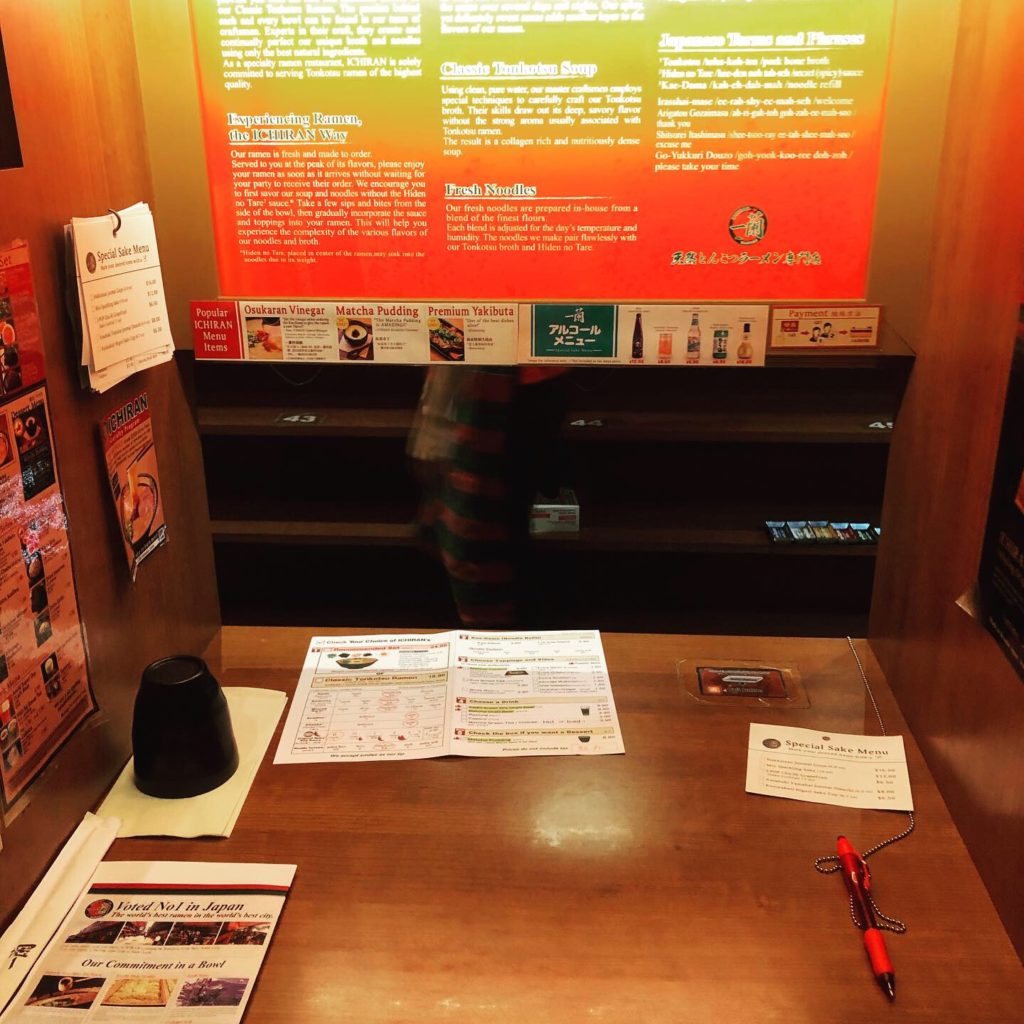 As you sit, you fill out a form for ramen flavor, size, sides, and noodle texture of your choice. When you are ready, buzz the service button to order. Shop hands will take your order, read back and confirm before lowering the bamboo blind.
There is water fountain in the hallway you can fetch your own cold water. Food takes between 5-10 min to arrive depends how busy the store is.
I didn't take any photos of the food because, to be honest they are not IG worthy and that they taste "OK". Definitely not world's best. The soup is a pig bone broth, it is ok. The noodle is…. also ok. The roast pork is not too tough, but also not very tender and in my opinion, a bit too lean.
The most disappointing thing is the egg. When I eat authentic Japanes ramen, I expect a soft poached egg. Not only there is no poached egg in the soup, it is a hard boiled egg that you must crack and peel yourself.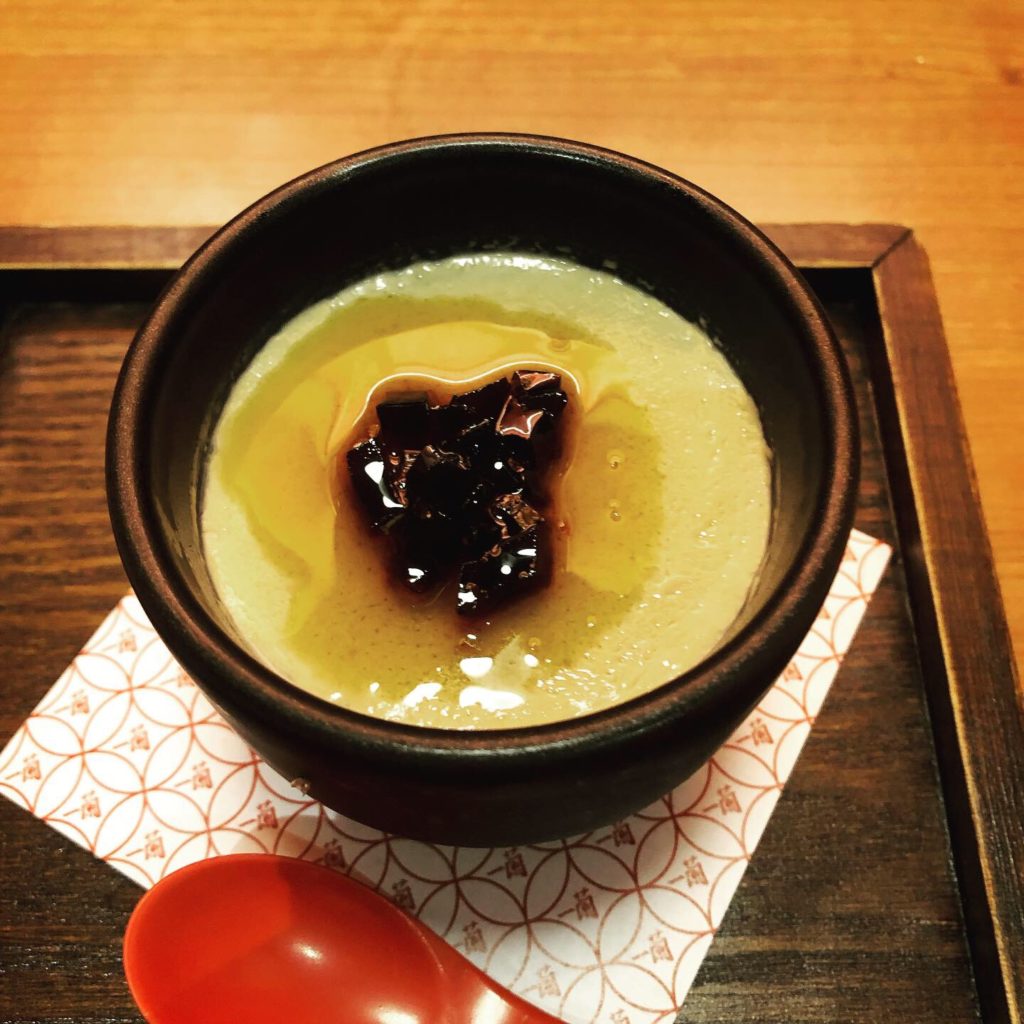 I ended my meal with the store's signature matcha pudding. Once again, it is a disappointment. It is trying to be something western in pudding but adding an oriental twist of matcha. And just end up being… blah.
Overall score: 3 out of 5 star