Hello everyone, Steven here. Thank you for joining me for a new series of Should you order from ….
If you enjoy my content, please be sure to bookmark, like, and subscribe to help support. I'd love to hear from you and get inspired to created more Aquarium related contents.
Today we will discuss AquaSD and review them as a vendor. Disclaimer: This is not sponsored or paid by AquaSD. I paid for this order full price out of pocket and here to provide the unbiased opinion on the order.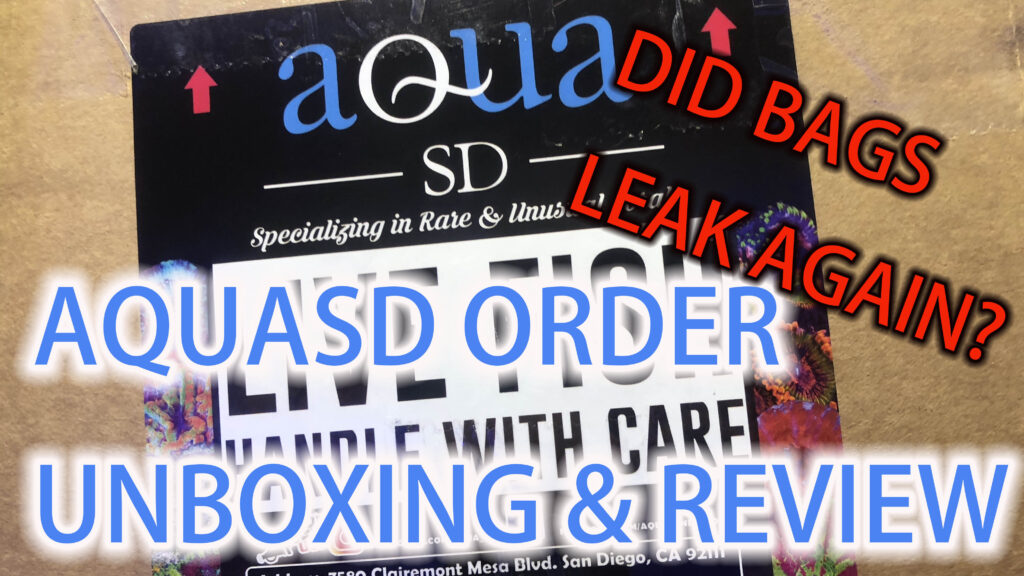 Last weekend I placed an order with AquaSD for two clams. I was having the itch for another clam after some recent success and decided to explore outside of my comfort zone by working with a vendor I've never used before.
AquaSD is located in San Diego and it is a full service saltwater aquarium store providing everything under the sun that is commonly seen in saltwater aquariums. They perform both retail and wholesale.
Overall, I would score them at 88% satisfactory. The order went through and arrived without any errors. One of the two clam bags was leaking by the time it had arrived. But it was saved by a secondary bag that bagged both clams. And there is even a little surprise as they included a forestfire rhodactis mushroom in there, which I was not expecting.
The clams look healthy, responsive. And most impressive of all, both clams arrived with a ceramic disk underneath and are already attached. No other vendors right now offer clams with such attachment. LiveAquaria clams arrive with loose gravel attached, and often I need to remove them for the clam to attach to a flat surface. I do not like that. The only thing that is close to this level is Pacific East Aquaculture, who recently begin to offer clams attached to half shell.
So the onlything that is preventing me from giving them a higher score is the leaked bag. Oh, I also received an email for a 30% off promo a day after I placed the order full price. I wrote to the AquaSD team asking for retro-fit discount and have so far not heard back. So I took a small % off of my satisfactory report as I don't believe this is a good customer trust building experience.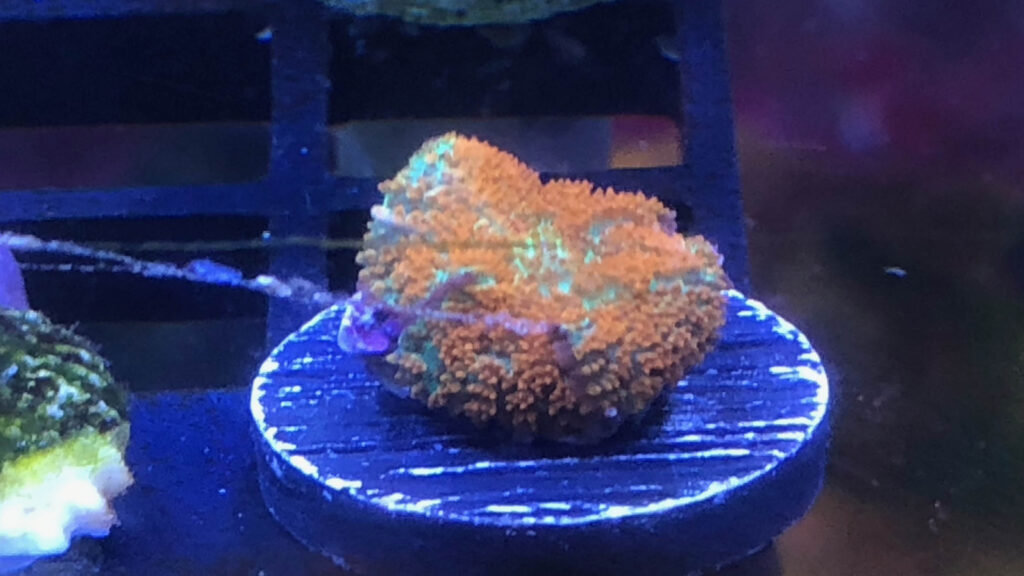 Will I recommend ordering from AquaSD? Yes I definitely would, and I will order again when I see something I like. But this time I'll probably sit and wait for a promo instead of paying full price, knowing that I have just missed out on this one time.