If you would rather watch a video on everything below:
But if you enjoy old school reading, please scroll down~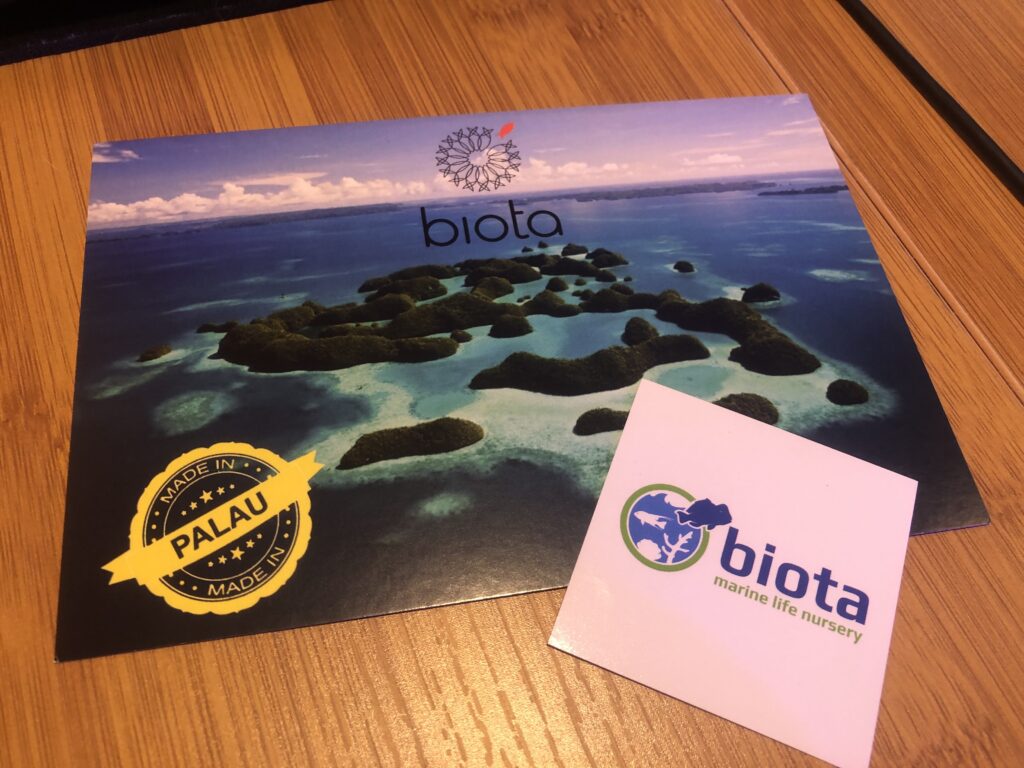 Today we have a package opening video featuring my order from Diver's Den two days ago. In my 100% unbiased opinion, Diver's Den is NOT the best online aquarium retailer currently available in terms of livestock selection, quality, and shipping. I have had mostly good stories to share on their livestock, but also some tragedies from poorly packed or shipped marine lives. But I enjoy them for a few reason:
They do not alter, or photoshop their livestock photos. When you order something that is WYSIWYG (What you see is what you get), you will almost never be disappointed.
I have personally visited their facility and witnessed the level of professionalism and knowledge the staff members have. They've earned my trust by opening up to the public. See my post on the facility tour.
Live Aquaria does contain one of the best guarantee policy in the industry- 14 day arrive alive and stay alive policy. I do believe some people have abused this in the past so they've altered the level of generosity in recent years. Nonetheless I do not know of any competitors who dare to guarantee two weeks upon receipt.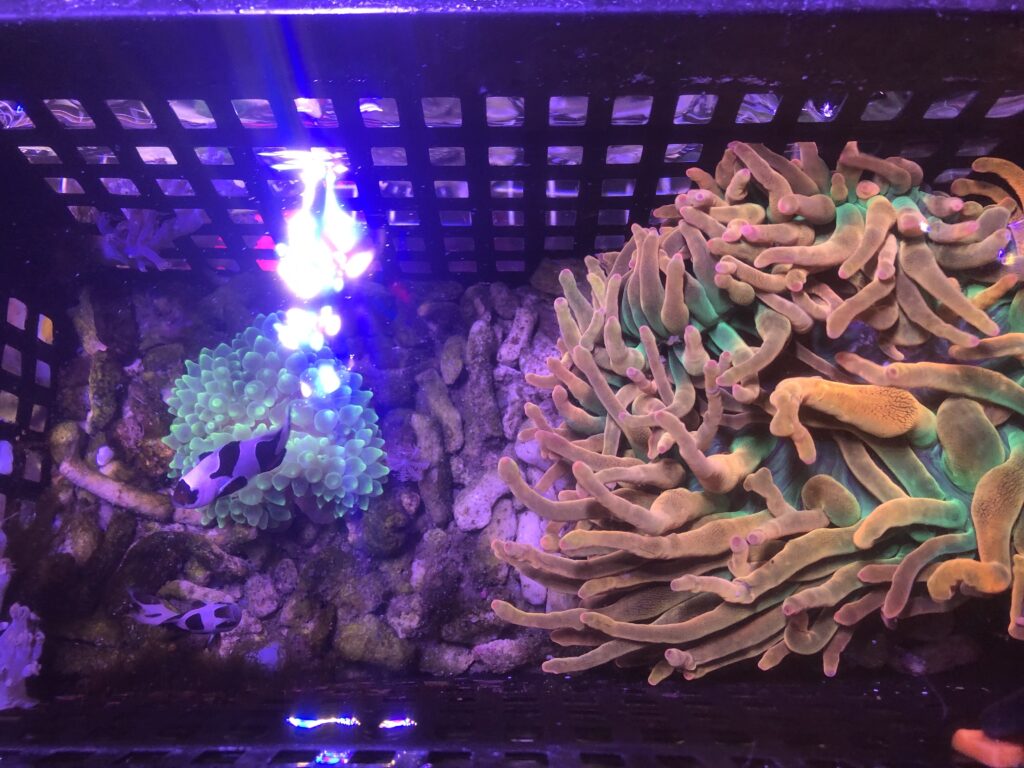 Will I recommend ordering from Live Aquaria? I guess it depends on what you are looking for. In general, I love supporting local brick and mortar stores for most of the everyday stuff- frozen food, medication, clean up crew, and a lot of the "bread and butter" livestock. But I tend to have better luck finding some of the more unique creatures browsing online- high end coral, specialty fish, and exquisite inverts, including clams.
Live Aquaria also partners with Biota and ORA, two of the front runners in sustainable marine aquarium suppliers who offer a wide variety of captive bred and raised fish and inverts. By now you all know I am a clam-maniac so it is very important to me that any stores I visit has to be able to offer quality tridacna clams to capture my attention.
This leads to to where we are- an order of a squamosa clam that when I saw the picture, even though I know I shouldn't, I just had to! I also complimented the order by adding a green anemone, which I really didn't have much success with in the past. But having kept the rose bubble tip anemone with great success in recent months gave me some confident to find another green one.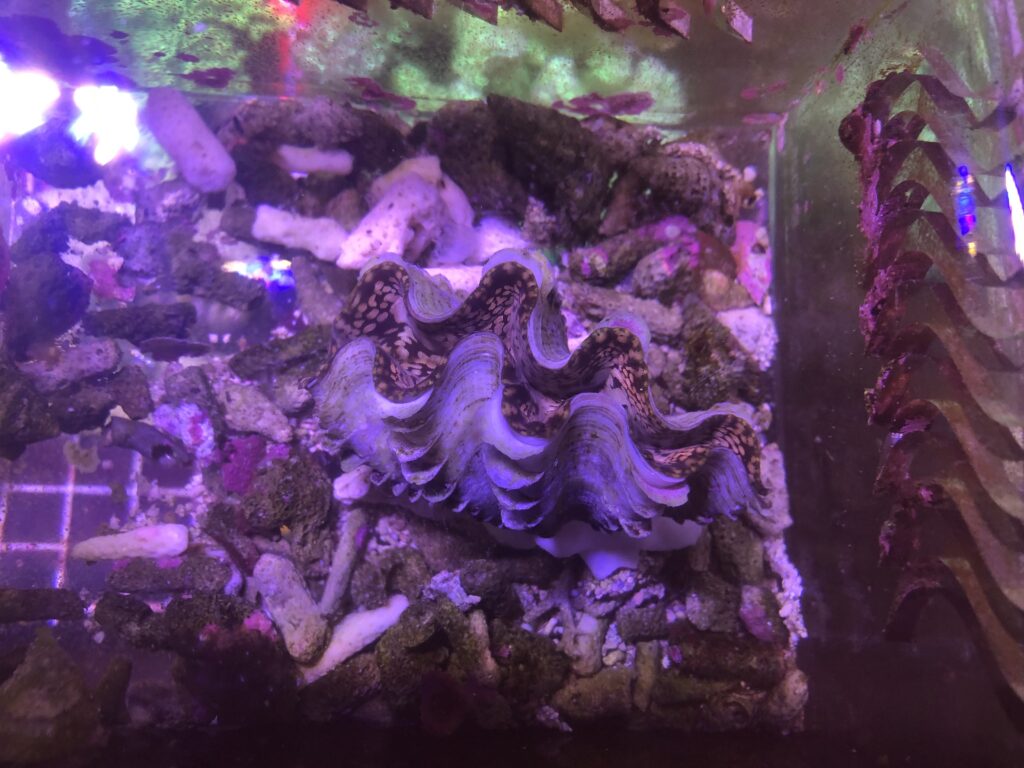 Currently Liveaquaria ships by Fedex- Not my preferred logistic service to work with but I don't have an option. This package was shipped around 7pm last night and arrived my door near 11AM (even though Fedex's commitment time was 10:30AM). My standard box opening and acclimation process:
Cut open box
check the packing list to verify content
take the bags out to inspect for any distress or dead on arrivals
float bags if necessary
unpack the livestock into a five gallon bucket with its shipped water
drip acclimate using an air tube for 30min
relocate livestok from bucket to my tank (quarantine for fish, display or holding for inverts)-completely dump out the bucket of water
The water of origin shipment should NEVER touch your tank. And there is no other way to acclimate your livestock other than drip acclimation.
With clam, always place on a rock, panel, or half shell to attach. Do not place on sand directly to avoid any sand dwelling pests. As far as placements in the tank, it depends on what species of clam you have purchased. I have written a series of Is this clam right for you. See links below:
For anemone, try to use an acclimation box with gentler flow. Place smaller rocks with crevices for the anemone to find and attach before you move the rock to the tank. I recommend an observation period of 2 weeks to ensure the anemone really anchors itself down and enjoys the rock. This will prevent the anemone from walking all over the tank afterward, which can cause a lot of damage to your corals as it stings its way through them. And in worst case scenario- getting sucked up by your wavemaker and ground to pulp.